Hello,
Since the beginning I have never had speeds that go over 700 mbps download and 500 mbps for upload.
I know that my router is not the cause as it was tested on a different gigabit network and achieves normal speeds (932 download, 800+ upload).
Is there any special configurations that need to be made on the router to get desired speeds?
Router is https://www.asus.com/Networking-IoT-Servers/Whole-Home-Mesh-WiFi-System/AiMesh-WiFi-Routers-and-Systems/RT-AX82U/techspec/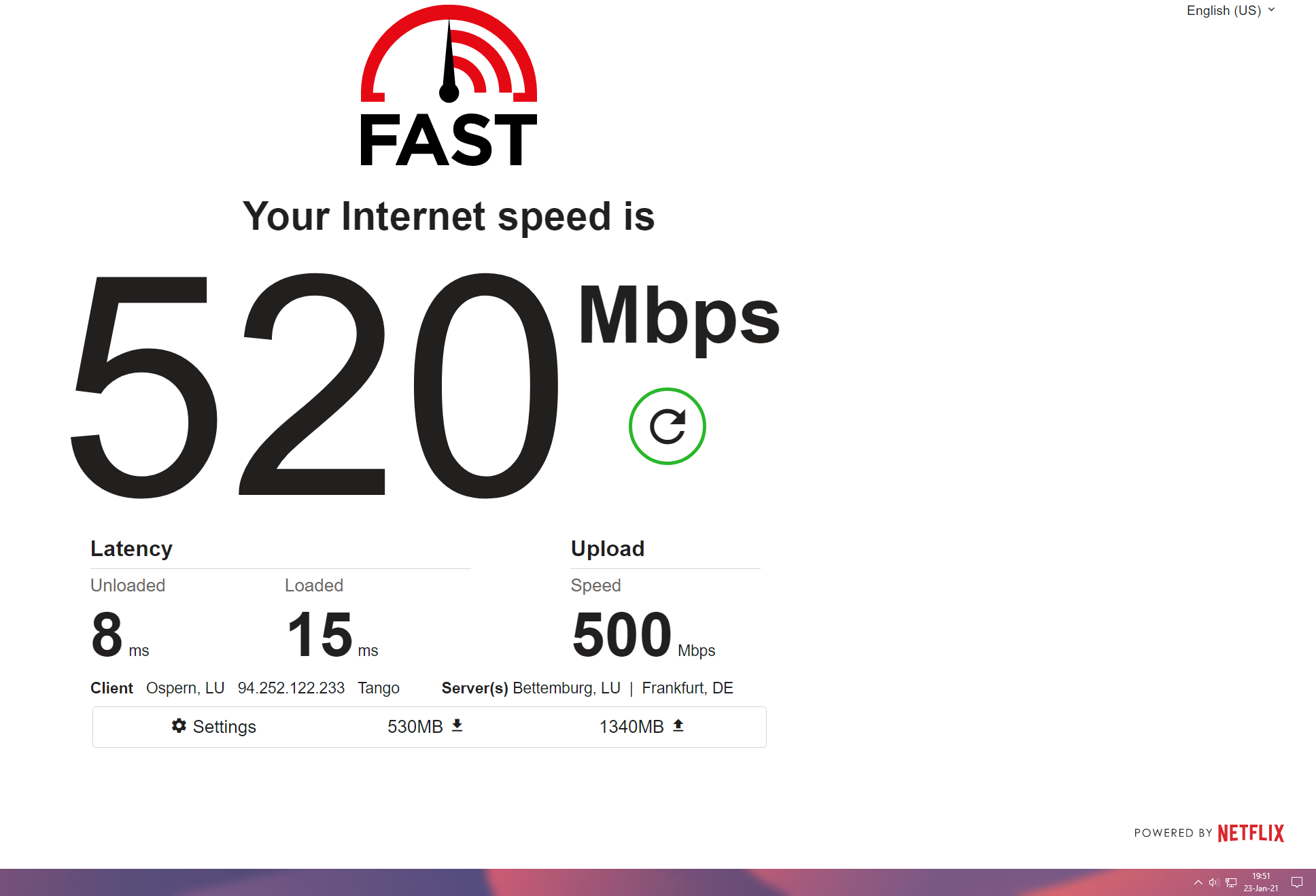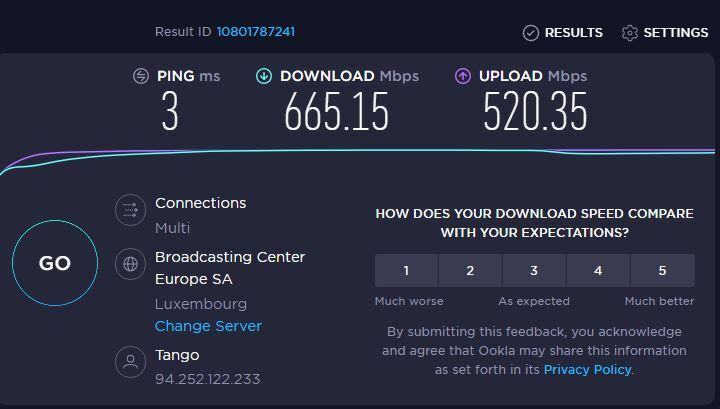 Meilleure réponse par Yves 2 février 2021, 18:44
Dear customer,
I have tried to contact you today without success.
We have analyzed your line up  to your BOX and no speed issue has been detected.
Since you are using a BOX wich is incompatible with our analysis tool (which is your absolute right), it is impossible for me to check the speed after your BOX and even less to check its configuration.
Assuming that you have done the tests with a  Gbits compatible computer and cables, I will still ask you to check that your BOX is correctly configured in Mono-VC, to reset your BOX and to renew the test with only one computer/device connected.
If the results are not satisfactory, I will suggest, if you wish, to send a technician to test your line with a FritzBOX.
Regards
Yves D.
Afficher l'original