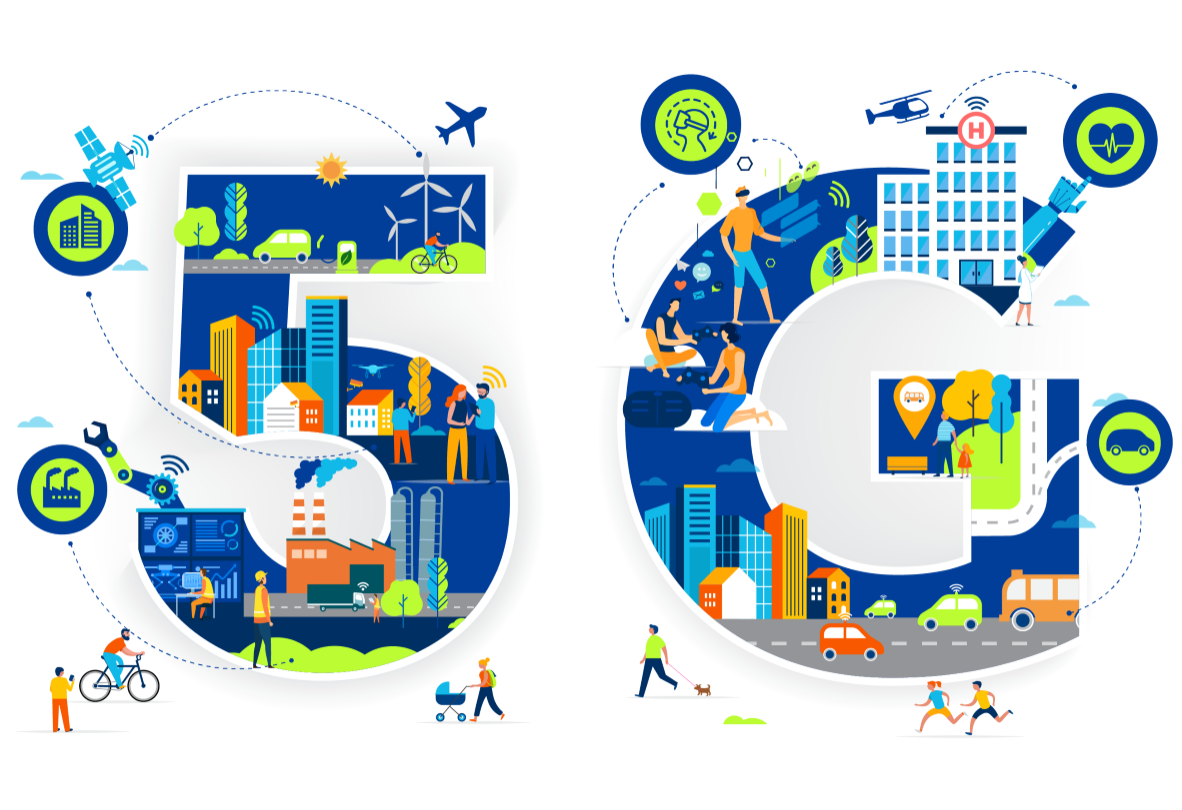 Find below the answer to your questions about the 5G!
Technology & Equipment
 
What does the term "5G" stand for? 
The term "5G" comes from the fact that we're reaching the 5th generation of mobile networks.

When will 5G become available? 
The 5G Tango network is available since the 23 October 2020 and covers Luxembourg City. It will then be deployed from the beginning of 2021 in the main cities of the South and then in the rest of the country to rapidly cover the largest population catchment areas.

I am a Tango customer, do I have 5G?
If you are a Tango Smart, prepaid or Tango KO customer, your subscription can already access our 5G network.

Will my mobile phone be compatible? 
For the moment, few mobiles are compatible with the 5G. However, an increasing number of manufacturers are offering new ranges that are compatible with 5G, in preparation for its deployment. At present, the iPhone 12 and iPhone 12 PRO, which will be released on October 23, 2020, functions on our 5G network.
Discover the devices on which Tango's 5G network is already certified:
iPhone 12
iPhone 12 Mini
iPhone 12 Pro
iPhone 12 Pro Max
Samsung Galaxy S20
Samsung Galaxy S20+
Samsung Galaxy S20 Ultra
Other certifications are also in the works and you will soon have a large selection of 5G compatible devices at your disposal !

Do I need a new SIM or eSIM card to take advantage of 5G ?
You do not need to change your SIM or eSIM card to benefit from 5G.
Our SIM and eSIM cards are 5G compatible. All you need is a 5G compatible phone and 5G network coverage.

Is 5G available in Roaming ?
Currently, 5G is only available in Luxembourg. We are working together with roaming operators to make it available in these countries.

Will 5G replace Wi-Fi? 
No, 5G is not intended to replace the Wi-Fi networks. However, this technology could be an effective alternative where Wi-Fi is not available.

Will 5G replace 4G? 
The term "5G" comes from the fact that we're reaching the 5th generation of mobile networks.

The key advantages of 5G
For more information on the benefits of 5G - click here

Environment & Health
Is 5G dangerous for the environment? 
The issue is not new and is at the heart of many questions.
For almost 20 years, mobile technology has been developing and become part of our lives. To date, no tangible proof of any real impact on our health or the environment has been provided. The radiation levels of mobile and Wi-Fi networks are far below the strict thresholds set, which already incorporate wide safety margins.
Of course, 5G also meets these standards and even has a lower radiation intensity than 3G and 4G networks. While this technology certainly needs more (smaller) antennas to ensure good coverage, Tango will use so-called smart antennas to further limit radiation. Thus, the radiation will be limited to the direction in which the compatible equipment will be located.
From an energy point of view, it should also be noted that 5G consumes less energy than 2G, 3G or 4G because it needs less power to transmit the same amount of data.

Is 5G dangerous to health?
The World Health Organization (WHO) has made it clear that there is no convincing evidence that the technology on which 5G is based presents health risks. The waves emitted by 5G are even weaker than those of today's 3G and 4G networks. We will, however, remain vigilant to limit emissions as much as possible. Thus, Tango will use so-called smart antennas for the deployment of 5G. These will send targeted waves directly to active users, further limiting the level of waves emitted.
Didn't find all the answers to your questions about 5G? Ask it below